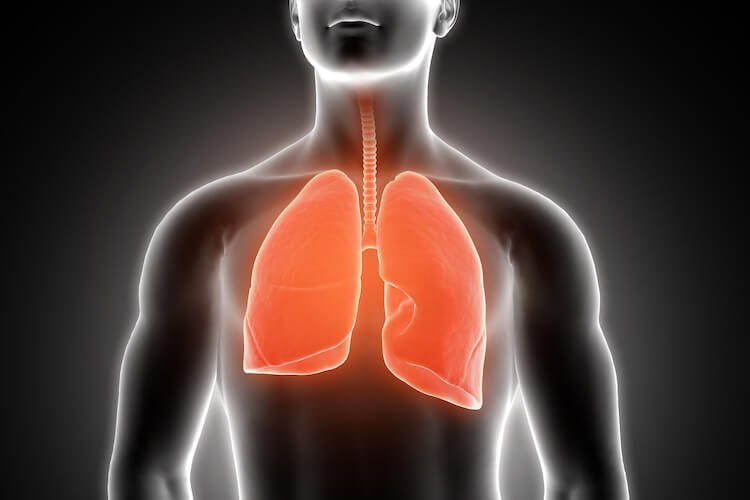 The branch of medicine dealing with prevention, treatment, causes, diagnosis and treatment of diseases affecting the lungs is what is known as pulmonary or respiratory medicine. Respiratory medicine deals with various medical conditions like ARDS or Acute Respiratory Distress Syndrome, COPD or Chronic Obstructive Pulmonary Disease, asthma, cystic fibrosis, lung cancer, interstitial lung disease, occupational lung disease, lung transplants, pulmonary tuberculosis, pulmonary hypertension etc. The medicines also include treatment of sarcoidosis of lungs and SARS or Severe Acute Respiratory Syndrome.
Pulmonary medicine or respiratory medicine is also called pulmonology which relates to the pathology, anatomy and physiology of lungs.
The discipline
Pulmonary medicine is the subspecialty of internal medicine which focuses on the management and diagnosis of disorders of the respiratory system that not only includes the lungs but also the thoracic cavity, the upper airways and the chest wall. The common respiratory and lung problems are treated by the general physicians but doctors practising respiratory medicine help in diagnosing unknown disorders. They also help in managing unusual, difficult and complicated diseases of the respiratory system.
The practitioners, also known as pulmonologists, have expertise in treating infectious, neoplastic, inflammatory and structural disorders of the lung parenchyma, pulmonary vascular diseases, pleura and airways and the various effects on the cardiovascular system. Respiratory medicine specialists also work towards the prevention and detection of environmental and occupational causes of lung diseases.
The specialists in respiratory and sleep medicine at ClearMedi have years of professional experience and expertise in treating a wide range of conditions and diseases related to lungs and breathing, ClearMedi also takes pride in treating conditions which are extremely unusual or complex or when some of the common treatment methods have failed to provide proper answers. The doctors, subspecialists and pulmonologists work dedicatedly to make sure that every patient gets the treatment they deserve.
Various departments
Pulmonary specialists also cater to the treatment of sleeping disorders. They provide management and services for various lung conditions as well as problems in getting good sleep.
The conditions treated include but are not limited to the following:
Advanced sleep phase syndrome
Alpha-1-antitrypsin deficiency
Asthmatic bronchitis
Bronchiectasis
Bronchiolar diseases
Bruxism or teeth grinding
Central sleep apnea
Complex sleep apnea
Chronic granulomatous disease
Cryptogenic organizing pneumonia
Cystic fibrosis
Delayed sleep phase
Emphysema
Fungal lung infection
Granulomatosis with polyangiitis
Insomnia
Lung nodule etc.
Infrastructure/Equipments
ClearMedi leaves no stone unturned to treat every kind of respiratory condition or lung problem faced by the patients. A very effective and revolutionary treatment procedure followed is lung transplant, which is adopted when the lungs get damaged to an extent that they no longer get carbon dioxide and oxygen out and in of the blood respectively. This is called end-stage lung disease as the lungs cannot function effectively and the condition cannot also be treated by medications. Here lung transplant is the only option.
ClearMedi has every infrastructure and facility to carry out a lung transplant successfully for treating various conditions like Emphysema, Lymphangioeiomyomatosis, Bronchiolitis, Eosinophilic granuloma etc.
When it comes to trained personnel who are adept in curing and treating respiratory problems, ClearMedi has some of the best staff in the world. The doctors, nurses and other medical and paramedical staff are well trained to carry out every kind of respiratory treatment for the patients.
The hospital also boasts of the presence of ARPs or Allied Respiratory professionals who help in the evaluation, treatment, diagnosis, management and prevention of chronic and acute respiratory diseases. They are of great help when it comes to the rehabilitation of patients with chronic respiratory problems.
When one thinks of equipments to treat various lung conditions, ClearMedi takes pride in having world-class devices to cater to every kind of lung problem. Some of the various modern machineries it has are:
Airway clearance devices like the Aerobika and the Acapella Choice to treat lung conditions like mycobacterial diseases and emphysema
Peak Flow Meter capable of revealing the conditions of the lung
Other equipments like pocket masks, CPAP supplies, resuscitation masks, nebulizers, oxygen regulators, oxygen supplies which are required on a daily basis to carry out successful lung conditions.
About ClearMedi
With more than 15 partner hospitals and over 300 hospital beds, ClearMedi has impacted the lives of patients in more than 10 Tier-2 and Tier-3 cities. It boasts of the best technologies in Cancer Care and Radiology.