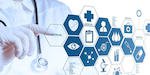 Full Hospital Management Solutions
End to End solutions for streamlined hospital management and patient care.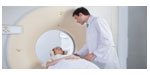 Diagnostic Imaging & Nuclear Medicine
State-of-Art imaging technology across our hospitals.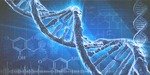 Comprehensive Oncology Services
Best in class Oncology treatments given by our expert consultants.
About ClearMedi
ClearMedi Healthcare is a joint venture initiative between Medipasss.R.L. Italy, KOS S.P.A. Italy and Clearview Healthcare India.
We manage complex clinical  services
ClearMedi has been in business of managing complex clinical services since about a decade. We have penetrated in more than 10 Tier-2 and Tier-3 cities of India with best of the technologies in Cancer Care and Radiology Services…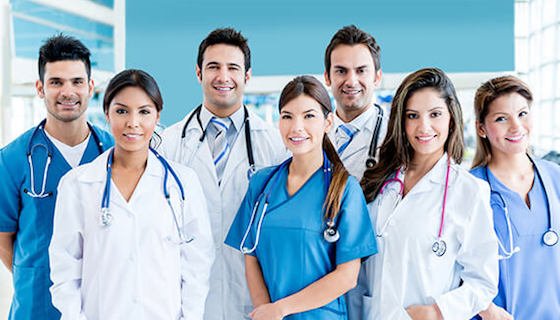 Our Hospitals
In the year of 2017, we launched 3 independent Super specialty Hospitals in Delhi NCR and Mysore region of India, focussed on Oncology and tertiary care. All our Hospitals are accredited by NABH (National Accreditation Board for Hospitals) which is the Gold standard for Hospitals in India.
SMH Super Speciality Centre is a NABH accredited dedicated cancer treatment facility...
Located in the beautiful city of Mysore, this 100 bedded multi specialty...
Our Centers of Excellence
We provide excellent diagnostics and treatments in many super specialties in the medical facilities which are operated and managed by us.

Cancer Care - Medical, Surgical and Radiation
Oncology has always been the prime focus and main stream of ClearMedi, having top notch technology with multi modality care and team of renowned consultants.

Cardiology & Cardiac Surgery
Cardiac Surgery at ClearMedi specializes in several streams that include cardiac surgery and is renowned for dealing with complex heart infections and diseases.

Neurology & Neurosurgery
At ClearMedi, we thrive on extending the best tertiary diagnosis for any kind of neurological disorders. Our team of Neurosurgeons specialize in curing any kind of spinal injury...

Radiology & Nuclear Medicine
ClearMedi Healthcare provides high end Radiology and Nuclear Medicine services to various Hospitals in India besides running these departments at it's own/ managed hospitals and Cancer Centres.

Bone Marrow Transplant
ClearMedi is a trusted name for Bone Marrow Transplant and provides these treatments in self-managed Hospitals/Cancer Centers and partner Hospitals.

Orthopaedics and Joint Replacement
ClearMedi offers comprehensive care for several Orthopaedic ailments including knee, hip, and joint problems. We are renowned as one of the best orthopaedic..

Nephrology & Urology
The Department of Urology at ClearMedi offers updated and advanced urological care. We offer full spectrum of diagnostics and treatment for urology cancers, prostate diseases, laparoscopic urology...

Gastroenterology and GI Surgery
ClearMedi has a highly qualified team of doctors which is supported by state of the art equipment such as video endoscopes, laparoscopic surgical equipment...

Laparoscopic & Bariatric Surgery
ClearMedi is a renowned name across the country for Laparoscopic & Bariatric Surgery. Our facilities offer an effective combination of state-of- the-art infrastructure..

IVF & Infertility
ClearMedi medical centres have assisted thousands of couples in achieving their dream of starting a family. ClearMedi is a pioneer in infertility treatments and provides...
Testimonials
What patients say about us
SMH Super Speciality Centers, Delhi
SMH Cancer Centre is the best centre for cancer patients. Dr Sameer Khatri with rich experience treats his patients in a delightful manner which brings hope to every patient to get well soon. As it is located near metro station, so it is easy for everybody to commute easily without any hassles.
Ms. Priyanka Sharma, Delhi
SMH Super Speciality Centers, Delhi
One of my known was admitted in SMH Cancer Centre under Dr. Satyam Taneja, working as a Onco Surgeon there. He treats his patients with his positive attitude which show a ray of hope to his patients too. I observed that not even doctor but whole staff was very caring and dedicated for their work which is almost missing in some other hospitals due to the seriousness of this disease. Even housekeeping staff was having a smile on their faces while talking to anybody. Thanks for your offering service with this love and compassion.
Mr. Sandeep (Patient Attendee)
SMH Super Speciality Centers, Delhi
I would like to thank every person who was involved in my treatment. Every individual makes me feel happy, secure and trusted. Doctors were very co-operative and caring despite of so many challenges.
Mr. Avnish Sharma, Ghaziabad, UP
ClearMedi Radiant Hospital, Mysore
Our Mom was diagnosed with Cancer Stage2 and it was an extremely difficult situation to go through. She was operated last month, and we were able to cope up with this only because of hopes instilled by doctors' team there in CMRH. With a mix of treatment suggested both Surgery and Radiotherapy there, my mother is recovered now. Thanks to the Dr Kiran Shankar and his team for reviving my mother once again. Also, would like to extend our thanks to Dr. Avinash who guided us in that crucial situation when we first met him. Environment of the hospital is quite good, and staff was very helpful in every way.
ClearMedi Radiant Hospital, Mysore
My Mother was diagnosed of Breast Carcinoma and we met Dr. Kiran Shankar at Clearmedi Radiant Hospital through a friend. He explained procedures to be followed to get cured, as well as the outcomes of the disease if not treated and made us comfortable to start the treatment. We really appreciate the way he handled our mother and his team which really gave us the confidence to go ahead for the treatment. Dr. Kiran Shankar and staff was very friendly with my mother which made her very comfortable from the initial moment and she has been taken care well by the staff with good hospitality and care. I really thank the doctors there, the nursing team and staff for all the good care and concern they showed on us during the treatment.
ClearMedi Radiant Hospital, Mysore
I am very much delighted and happy to meet Dr Sreenivas Venkataram at Clearmedi Radiant Hospital. I consulted him for my daughter's Asthma treatment. She recovered completely without antibiotics. The CMRH team handled my daughter with a lot of care while examination because she was very afraid of hospitals. I recommend others also to visit and avail the medical services at ClearMedi Radiant Hospital, Vijaynagara, Mysore.
Hamdard Imaging Center, Delhi
Hamdard Imaging Centre is the best place for all radiology investigations at affordable price with quality. You can get your investigation reports in a well-managed and disciplined way to avoid any hassles and delay. No queues require for appointment.
Mr. Sayed Hasanujjaman, Tughlakabad, Delhi
Hamdard Imaging Center, Delhi
Hamdard Imaging Centre is one of the good centre I recommend to everyone looking for CT, MRI. Here you can avail best radiology services at affordable price with best quality and results. Staff is very co-operative and available at every step to guide you for your help.
Mr. Prince Mathew, Chirag Enclave, Delhi
Hamdard Imaging Center, Delhi
Doctors are very nice, highly qualified and helpful in the centre. The environment of the hospital is very hygienic which is very necessary in Healthcare. Staff makes you comfortable with a lovely smile on their faces.
Mr. Dhawan Kumar Bhardwaj, Kalkaji, Delhi
KCHRC (Kailash Cancer Hospital & Research Centre), Goraj, Vadodara
For organizations working mainly for socioeconomically needy people, it is difficult to provide state of the art technology and keep abreast with newer development in Oncology. Thanks to Clearmedi like groups where we can meet the challenge which otherwise would not be possible. Today we can boast that we provide latest treatment modality in radiotherapy with TrueBeam, the first in Gujarat. Thanks to the support from Clearmedi and the team.
Dr Vikram Patel, Chairperson, KCHRC, Muni Seva Ashram
Looking For Top Speciality Treatments?
Let us get you a free Specialist opinion