International Patients Services at ClearMedi
ClearMedi is a leading chain of Hospitals and healthcare providers in India catering to hundreds of International patients every year. We have had the privilege of serving patients from across the globe including Afghanistan, Azerbaijan, Bangladesh, Congo, Iraq, Kenya, Kurdistan, Morocco, Myanmar, Nepal, Nigeria, Sudan, Tanzania, Uzbekistan and other countries.
Patients come to us for a range of medical issues including Cancer, Heart, Bone & Joints, Neuro Surgeries, Spine Surgeries, Infertility, Gastroenterology etc.
At ClearMedi, we are sensitive to the medical and non-medical requirements of the patients and create customised solutions for each one of our guests, offering the most economical packages for treatment and taking care of all other requirements like visa facilitation, stay and travel, food, interpretation services, currency exchange, etc.
End to End Patient Medical Travel
Our International Patient Services includes a holistic package including your treatment plan, visa assistance, airport transfers, translators and hotel reservations. We also help in coordinating doctor appointments. For us, your health care, comfort and well being is the top-most priority.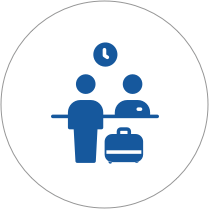 Dedicated Help Desk
We have a dedicated team for each patient to help in fixing appointments, hospital admissions and discharge.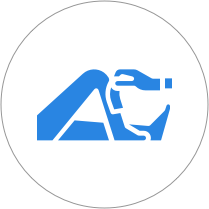 Patient Care Services
A special patient care services team is assigned for helping in flight and hotels reservations and local transfers and taxis.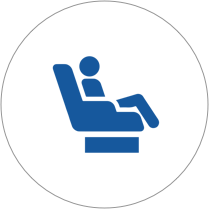 Lounge Facility
A lounge is offered to patients and their families for meeting other international patients and feeling right at home!
Expert Team of Specialists
A highly qualified and experienced team of doctors and specialists at ClearMedi ensures a high success rate and high patient satisfaction. We offer over 27+ specialised and general medicine departments. Our team of medical consultants work in unity to ensure a truly international level of patient care in a friendly environment focussed at ensuring rapid healing and recovery.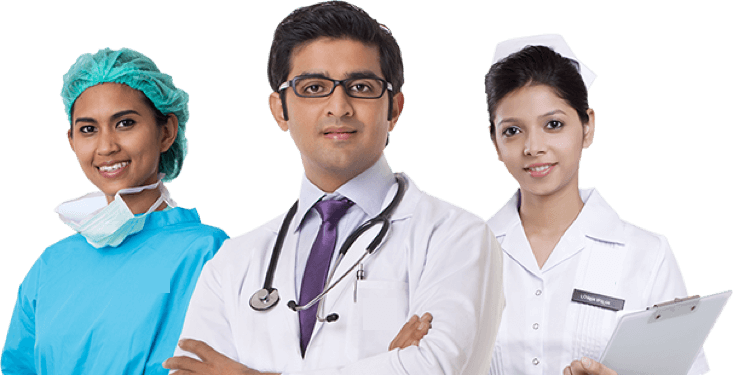 Pioneering team of doctors who are award winners and committed to helping you heal.
Philosophy of Research and Innovation
Many of our specialists have led breakthrough medical procedures and also contributed to international medical journals.
World-Class Quality of Services
ClearMedi Healthcare has been accredited by various national accreditation bodies. This is a result of the laser-sharp focus to achieve the highest levels of patient care at ClearMedi. All the hospitals of ClearMedi have a domestic accreditation with NABH.
Our Hospitals
In the year of 2017, we launched 3 independent Super specialty Hospitals in Delhi NCR and Mysore region of India, focussed on Oncology and tertiary care. All our Hospitals are accredited by NABH (National Accreditation Board for Hospitals) which is the Gold standard for Hospitals in India.
Looking For Top Speciality Treatments?
Let us get you a free Specialist opinion
Our Specialities
We provide excellent diagnostics and treatments in many super specialties in the medical facilities which are operated and managed by us.
Affordable Care
While ClearMedi provides the best available Expertise and Infrastructure for treatment of it's patients, our prices are amongst the lowest you'll find around the World. Following is the indicative tariff charged at ClearMedi for major procedures:
General guideline of overseas patients coming to India
| | |
| --- | --- |
| Medical Procedure/ Surgery | Price at ClearMedi |
| Angiography | $400 |
| Angioplasty | $3,000 |
| Heart Bypass Surgery – CABG | $4,500 |
| Heart Valve Replacement – AVR/ MVR | $5,500 |
| Bone Marrow Transplant | $16,000 – $22,000 |
| Cancer Radiotherapy (IMRT) | $2,500 |
| Cancer Surgery | $2,000 – $5000 |
| Knee Replacement | $6,000 |
| Hip Replacement | $6,000 |
| Gastric Bypass | $4,000 |
| Gastric Sleeve | $4,000 |
| Hernioplasty | $2,000 |
| IVF Treatment | $2,500 |
| Kidney Transplant | $12,000 |
| Spine Surgery | $5,000 |
| TURP | $2,500 |
*All prices are in US Dollars
*These are approximate prices. The actual charges may vary depending upon patient condition, Consultant, Bed/ Room Type, Implants used, and Hospital.
Testimonials
What patients say about us